Secure your future with quality genetics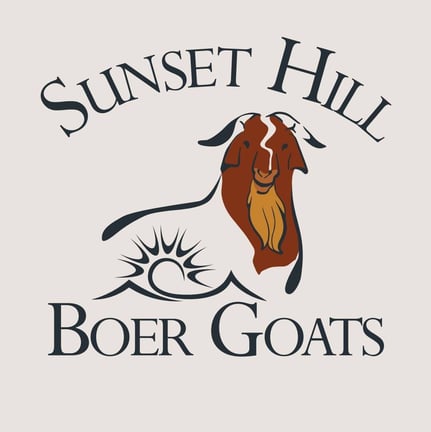 Our passion has been to use data, genetics, relationships and sustianable management practices, to develop a resiliant breed of goats for the Australian goat industry. Our operation involves breeding stud lines of Boer Goats to develop hardy and purpose driven commercial and cross bred animals, which serve to create huge production trait gains for meat goat producers around Australia, backed by real data!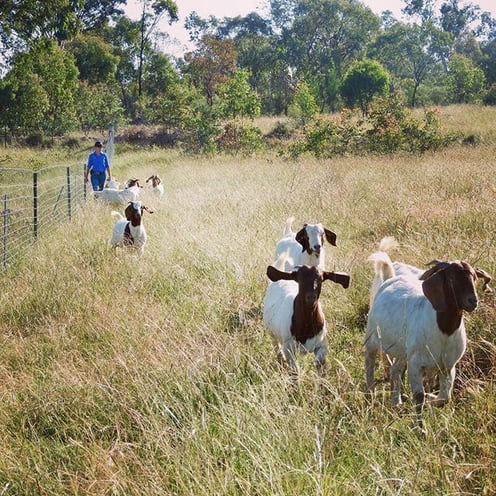 Built on passion and experience
Premium genetics, the basis of profitability and sustainability
We have developed our herd over 14 years of breeding history. Our bloodlines have been harvested from some of the top genetics around the world, with a twist. What we breed now, is the accumulation of experience and research to create animals built for purpose in the Australian climate.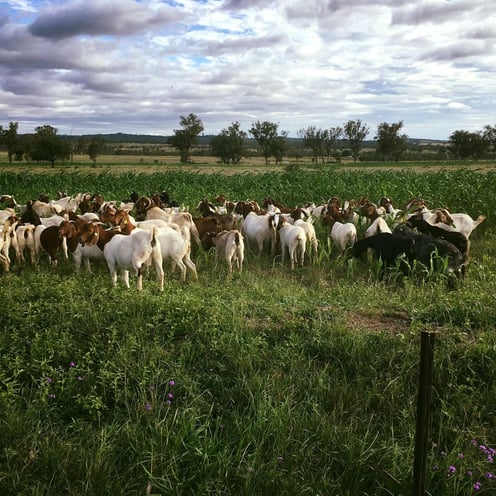 Consultation and Services
Our obligation is to serve the goat community
Through various scholarships, academic studies, research, and practical experience in the industry, we feel it is our obligation to provide farmers with all the know-how to succeed in goat farming. We offer our services from worm testing and pregnancy scanning to on-farm consultation, to help you achieve the most success and longevity in your goat production system.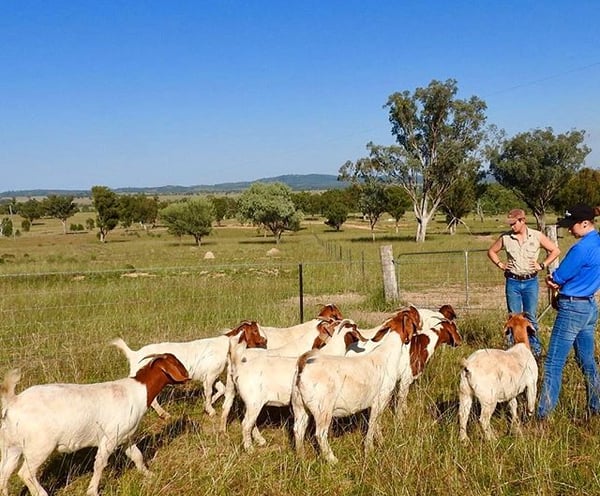 A guide on what to expect when kidding starts, and how to best be prepared for success!
The team at Sunset Hill Boer Goats are conducting research in the goat Industry, having been granted a Nuffield Scholarship and working on an honours research project in conjunction with the University of Queensland and Meat and Livestock Australia.
A quick guide to your goat breeding season preparations and tricks of the trade!
Address
Inglewood, Queensland, 4352
Contacts:
Pieter (Shimi) van Jaarsveld
Mob: 0468 313 616
Pieter van Jaarsveld
Mob: 0414 886 052